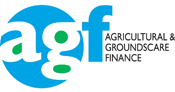 Who is the AGF Group?
The AGF Group is a partnership of independent finance consultants who are nationally based throughout the United Kingdom.
All the partners have an average of over 15 years each in experience in the agricultural, groundscare and construction finance market.
The groups aims have been to:
Build strategic alliances with funding institutions including Banks and Finance Houses.
Build strategic alliances with manufacturers
To offer a range of facilities for all clients and businesses
To maximize the strengths of the individual partners in providing solutions for clients and businesses.
To provide empathy and personal service to the market place.
What are the benefits of using the group?
To obtain the best solutions available in the market place for your business needs.
The group has been able to negotiate the best available funding terms in the market place.
The group is able to draw on the wide experience of it's partners so that we can provide you with a Total Solution to your business needs under one roof.
Finance for all your business needs